Frame properties dialog
This dialog allows you view/set properties of selected frame.
General properties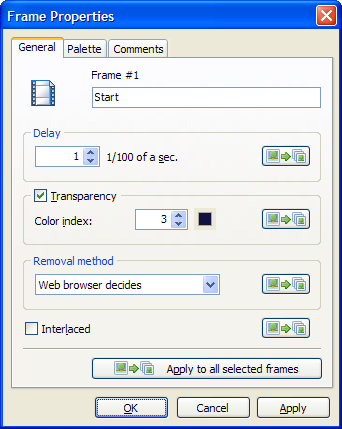 Image title - Set image title for easier navigation in frames list
Delay - Set delay of the selected frame
Transparency - Check it if you want the frame to be transparent
Transparent color index - A color you wish to become transparent
Removal method

Web Browser Decides - Browser removes the image in the way it decides
Do Not Remove - The image is not removed. The next image will be displayed over it
To Background Color - Replaces the image with the web page background color
To Previous State - Replaces the image with the image preceding it

Interlaced - If checked, image loading gradually, giving view of a fade-in as the image loads
Click "Apply to all selected frames" button to apply frame properties to all selected frames.
Palette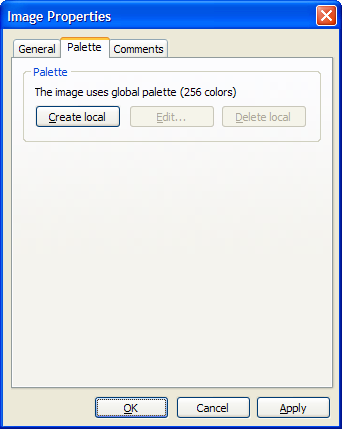 Create local - Click this button to create local palette for the image
Edit... - Click this button to edit local palette
Delete local - Click this button to delete local palette
Comments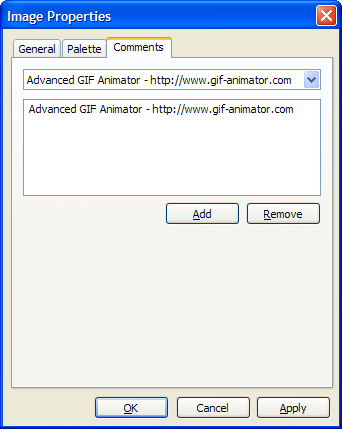 You can include separate textual comment for each frame in your GIF animation. This comment can be viewed by other image editing software. This feature is useful to add individual comments to animation frames.