Generate HTML code dialog
This dialog allows you to generate HTML code for your GIF file. Once you generate the HTML code you can insert it in a page on your website.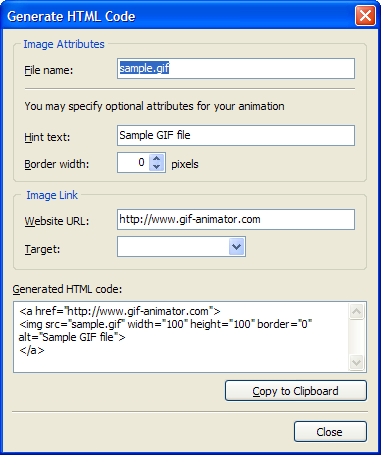 Image attributes
File name - The name of your GIF file
Hint text - Alternative text. Used as a replacement for an image, whenever the image cannot be seen (e.g. browser with images turned off)
Border width - Image border separates images from text or lets viewers know the image is clickable
Image link
Website URL - Set this if you want the image to be linked to a web page
Target - Controls where the new web page will be displayed when the user follows a link
Generated HTML code
This area contains generated HTML code. Click "Copy to Clipboard" button to copy HTML code to clipboard.